British Wadokai's Forthcoming Events!
---
ALL 'Designated & Registered' Club Instructors and Assistant Instructors will have access to inclusive Instructor Insurance (£10m Liability) included within the BWK Licence.
---
Many British Wadokai Courses are also open to all Wado-ka, irrespective of affiliation, which are also included within the British Wado Federation Date Section. If you are interested in participating in any of the mentioned 'open' events and activities, please contact the relevant organiser for confirmation of event and inclusion. We will all be happy to see you there, and warmly welcome you, wherever you are from!Disclaimer
Up to date at time of printing. The following information may be subject to change without prior notice, and whilst every attempt is made to keep the Date Section up to date, events may change at any time. The collator of this information has no responsibility for the accuracy of information that has been forwarded. All inquiries must be directed towards the relevant Event Organiser shown.
Please confirm with the relevant event organiser/s before travelling.
---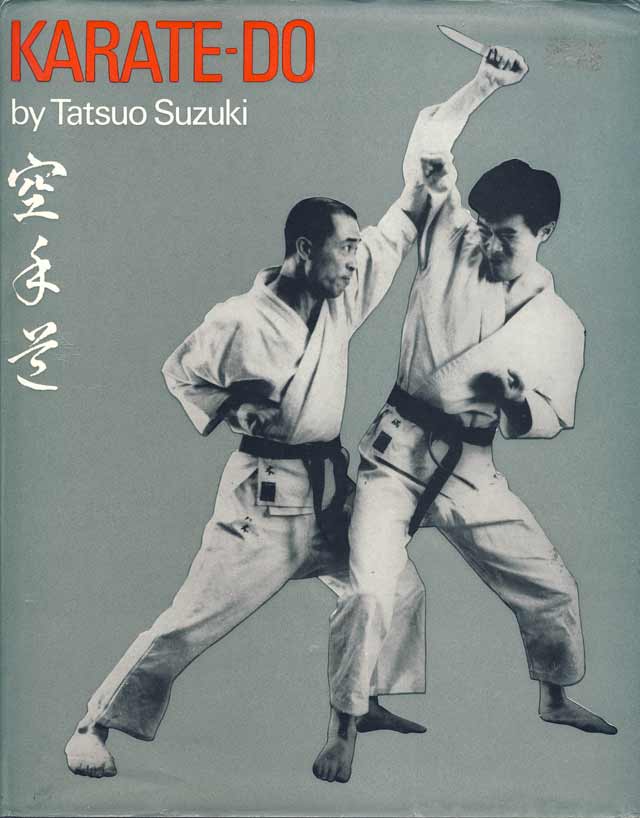 Karate-Do by Tatsuo Suzuki Hanshi.
This book is unique on the subject of karate, in that the author, Tatsuo Suzuki – 8th Dan Karate, was the Chief Instructor of the Europe Wado-Ryu and Chairman to the United Kingdom Karate-Do Wado Kai, and a man recognised as the World's expert – explains fully the method of training for everyone, from the beginner to the highest grade of Black Belt, in an original way.
This book is now available as a soft-back edition, with all the original black and white photos and original content as was first printed in 1975/1985.
This book has long been out of print and not available, it has been reprinted in soft-back with the original content and is available at a low price @£19.99.
​
Product Code: WAD16. Please click on book cover image to be taken directly to Monabooks.